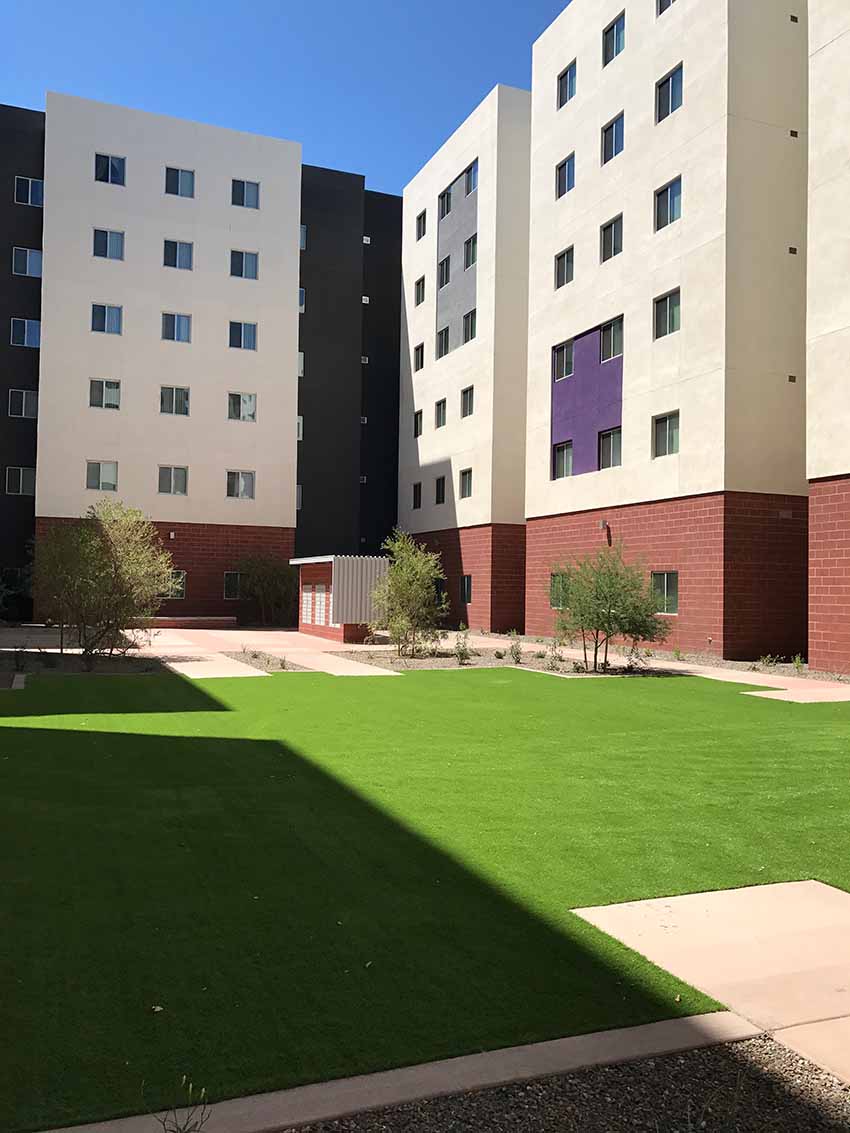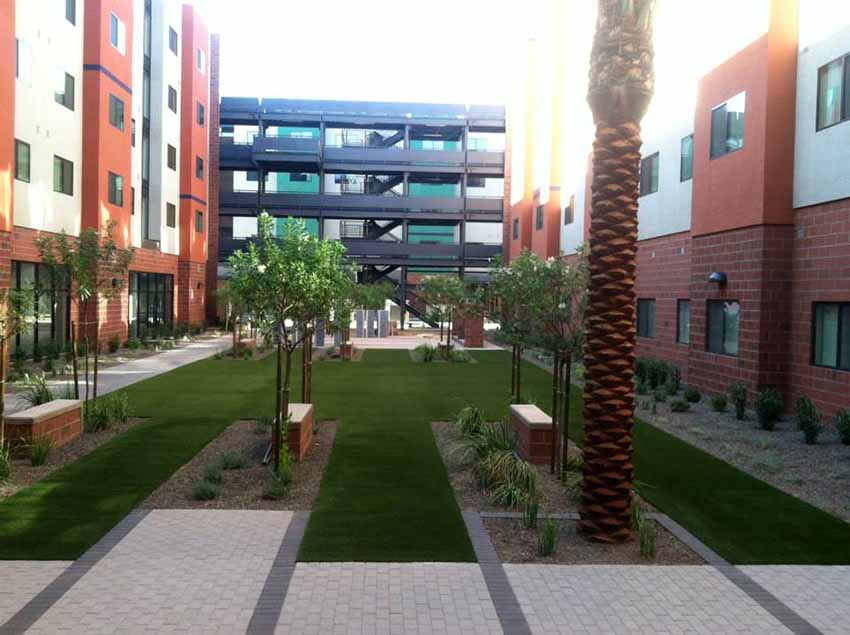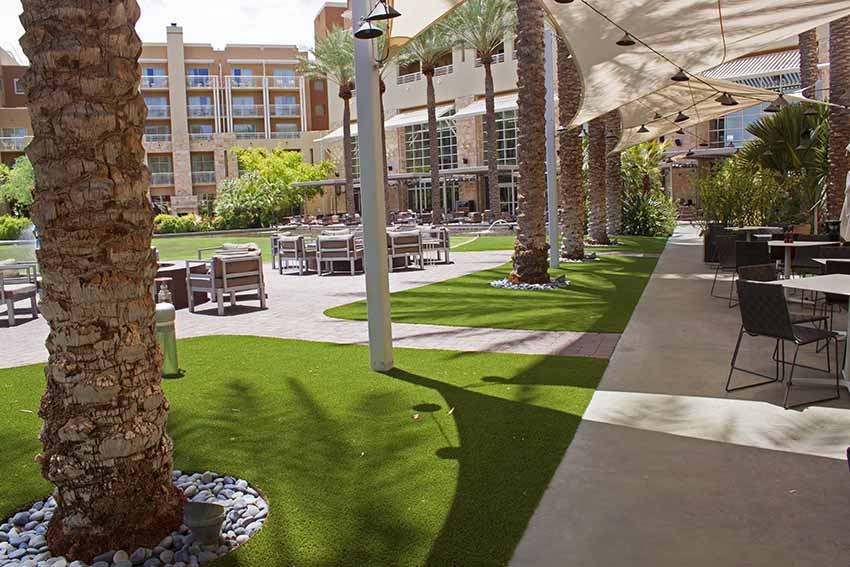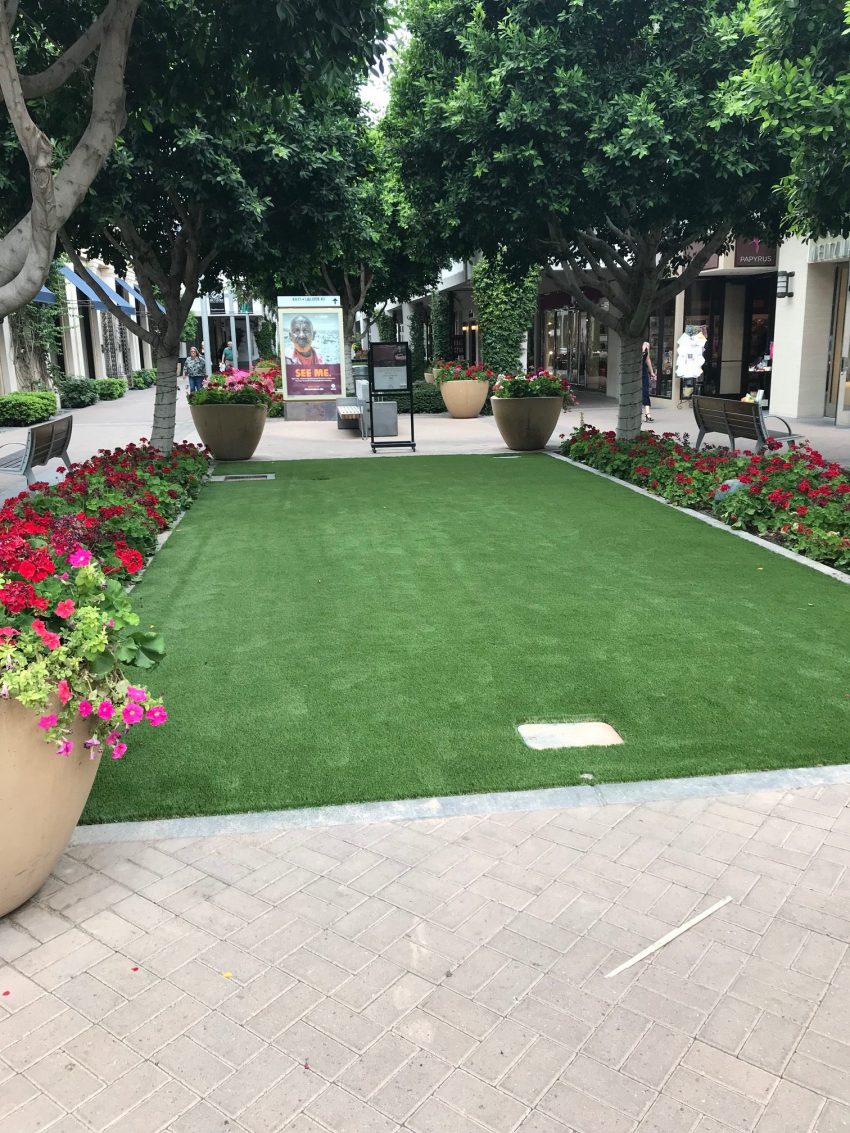 Arizona Biltmore Fashion - Commercial Artificial Grass Grass Coronado 100oz - Company Arizona Artificial Lawns
Arizona Biltmore Fashion - Commercial Artificial Grass Grass Coronado 100oz - Company Arizona Artificial Lawns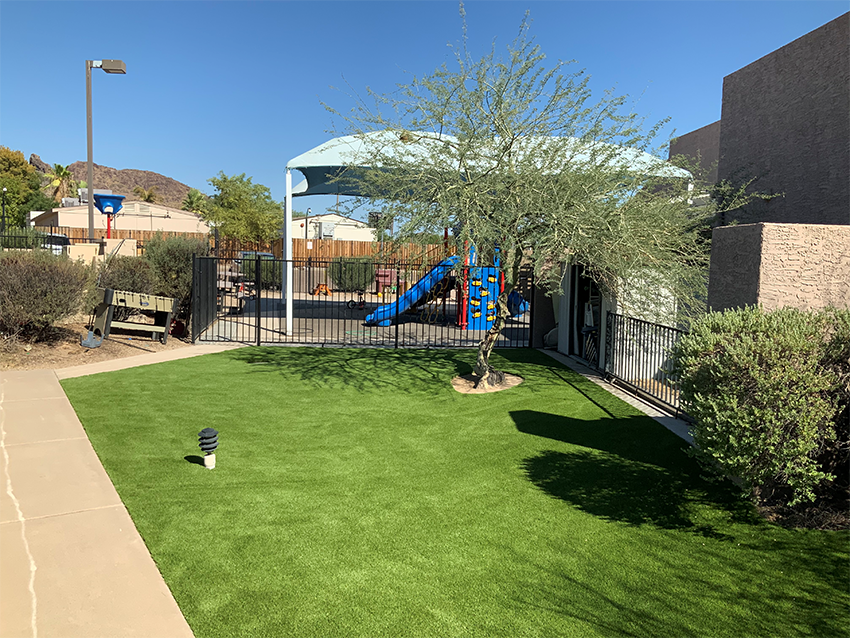 Artificial Grass Arizona is the perfect choice for any commercial landscape application. Using Artificial Grass Arizona is not only good for the environment and helps contribute to building green, it also improves the bottom line by reducing costs associated with maintenance of natural grass landscapes. The expense of commercial landscaping professionals mowing, fertilizing, re-sodding, and general upkeep can cost thousands annually for many commercial properties. Irrigation is another big expense for commercial properties that will be virtually eliminated with the use of Artificial Grass Arizona.
ADVANTAGES OF COMMERCIAL ARTIFICIAL GRASS
Artificial Grass Arizona can be used almost anywhere, which is another reason so many commercial properties have chosen Artificial Grass Arizona. Airports, military bases, government facilities, roadway medians, shopping center medians, schools, urban buildings, as well as, commercial office buildings and complexes. Aside from the obvious cost savings advantages, Artificial Grass Arizona is used in many places where natural grass simply will not work. These include areas where access is difficult, watering is not possible, shady areas prohibit sustainability, or foot traffic destroys the lawn surface.
MAKE SURE YOUR LAWNS ARE PROPERLY PREPARED
We understand that your property is a big investment and we want our customers to know that we are there for them to help them accomplish the dreams that they may have for there property. From new construction landscaping to existing landscapes that need a facelift, our professional staff helps you. We want our customers to be there from the moment.

Key Benefits of Our Commercial Artificial Grass
  Commercial Installation Features
  Nylon artificial grass surface with a class 1 fire rating.
 Contributes to U.S. Green Build Association (USGBA) LEED certification.
  Exclusive HeatBlock™ technology in our products reduces surface temperature up to 20%.
  Healthy lush appearance year round
Long lasting nylon fibers hold up to high foot traffic and wear.
 Reduced maintenance costs